I am switching this blog to be every other month (or two months combined).  I've had to recently adjust my schedule, so every other month should allow for more juicy updates!
W.I.P. 
Taking Breaks; Changing Lifestyle
Now this feels like a silly entry, and it might even read like a silly entry to you.  Here is the thing though- for 9 months I ate, drank, slept, and breathed working on my portfolio.  I was my own boss; I dictated my own schedule and defined my own milestones.  I'm finally seeing some results from that hard work, so it's important to remember that as hard as we work, we also need a chance to step away and reset.   The Youtube video below has some awesome ideas on changing habits in general - I think this is applicable to us as artists.
For a long time now, my system has been 1.) identify what's wrong in the portfolio image 2.) fix the portfolio in order of importance.  You can see this system is good for cranking things out, but not necessarily good on the mind.  Where are the breaks?  Where is making dinner, or cleaning? Dedicating time to family or important people?  I've reached a major milestone, so adjusting my routine is definitely key.  
I found a very helpful tutorial series on Youtube starting here that goes over some interesting principles.  Essentially, instead of rigging and animating a tree, you can get a similar effect by animating the shaders.
Although this was effective for what I was attempting to do, I've also heard about Pivot Painter being a method to animate trees in Unreal.  I plan to look into this method in the future - and I'll of course post updates here!
For a stylized project I'm working on, I need to come up with a material for a roof.  I tried cracking this on my own, and came up with a variety of results.  I'm definitely just considering these as an initial step into this material, and I'll end up looking into some tutorials.
Various Lamb Chopped Assets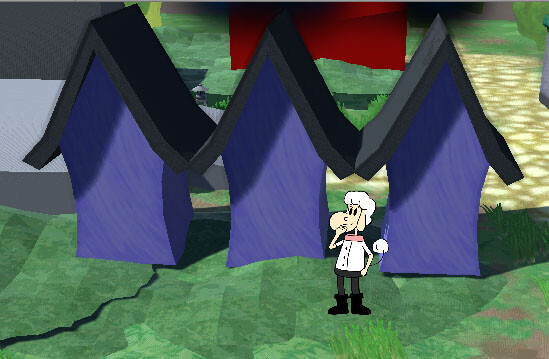 As we're getting ramped up with Lamb Chopped, I'm building up our W.I.P.s and nailing down our overall 3D look.  

Finished
Lamb Chopped - Baba John's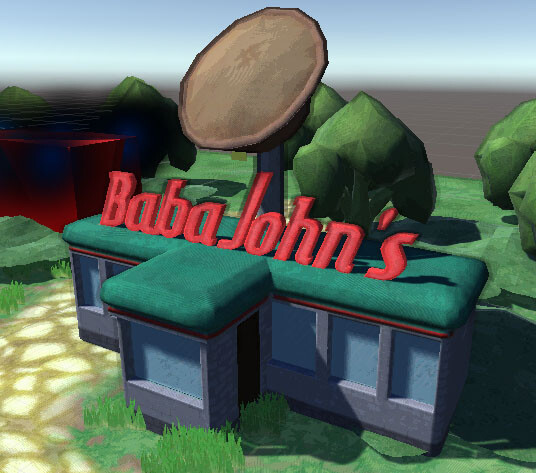 As always it could get some changes in the future, but for now I'm putting this down and moving on to other assets.  The pie on top of the roof rotates in-game.
Plans for March & April (and beyond):
Lamb Chopped 

Stylized Materials - exported for parameters in Painter
General Houses

Roll out more Branding changes
Capone's Candies

Finish glass changes
Finish dust changes
Adjust money prop to seem less "floaty"
Add detailing to wall paper
Take portfolio shots to display Candy materials and meshes
Begin expansion of area and story