Finished: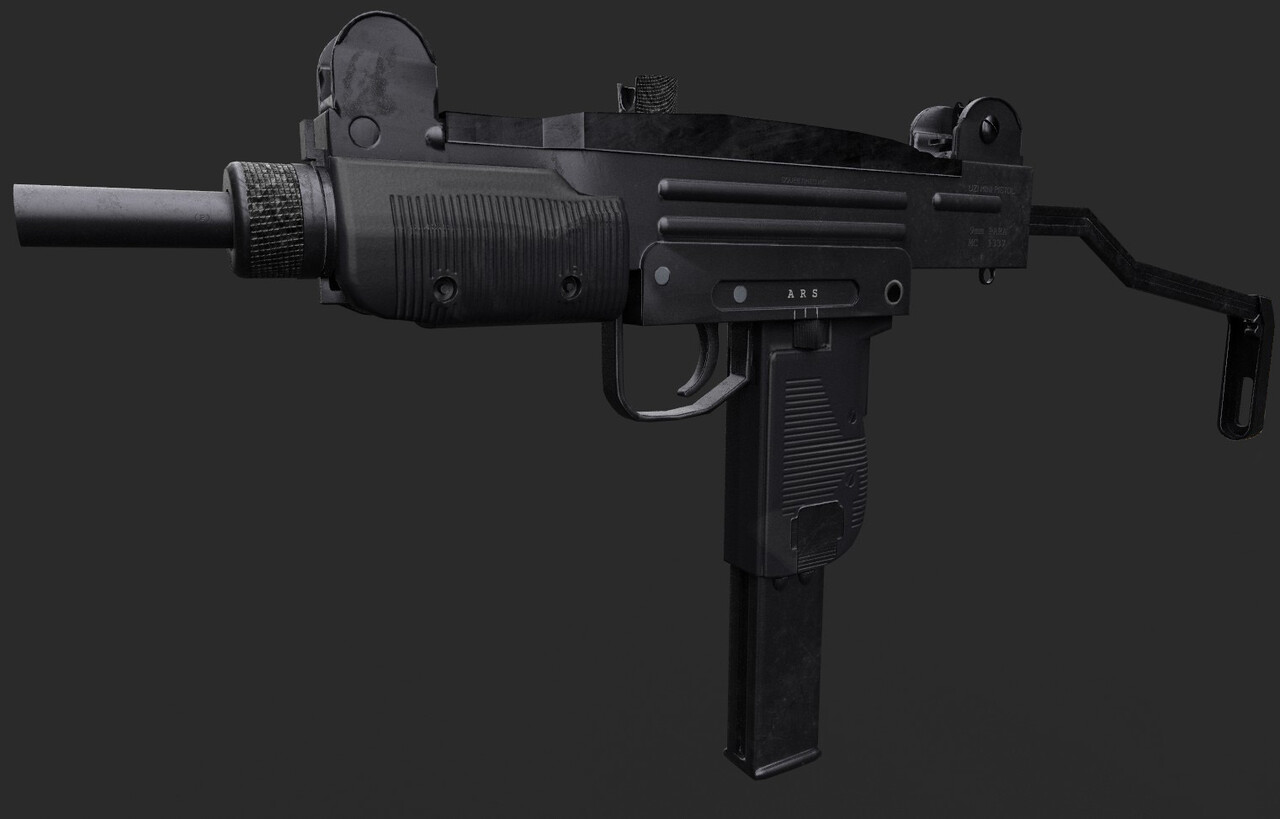 I started this gun as a part of the CGMA Guns and Props course.  I decided to finish it up to post here.  I fixed a multitude of things, as well as added more finite detail in both the mesh and texture.  There are things I could fix up, but I think I'll get more 'bang for my buck' by focusing elsewhere.  With this gun I got to put into practice a bunch of different skills and techniques that I've known about but never quite had the time to focus in on.  
Particular challenges I've faced with this gun are predominantly around cages and baking, as well as "when is it time to stop?" syndrome. From these challenges I've learned a better workflow when it comes to multiple Zbrush parts and naming.  
From a technical standpoint, I also ran into an issue with Substance Painter where I couldn't overwrite my file.. Going to need to look into this more.
Next time I go for a complicated prop I'll take into account the different problem areas for cages and separate accordingly.
Started: 
Shack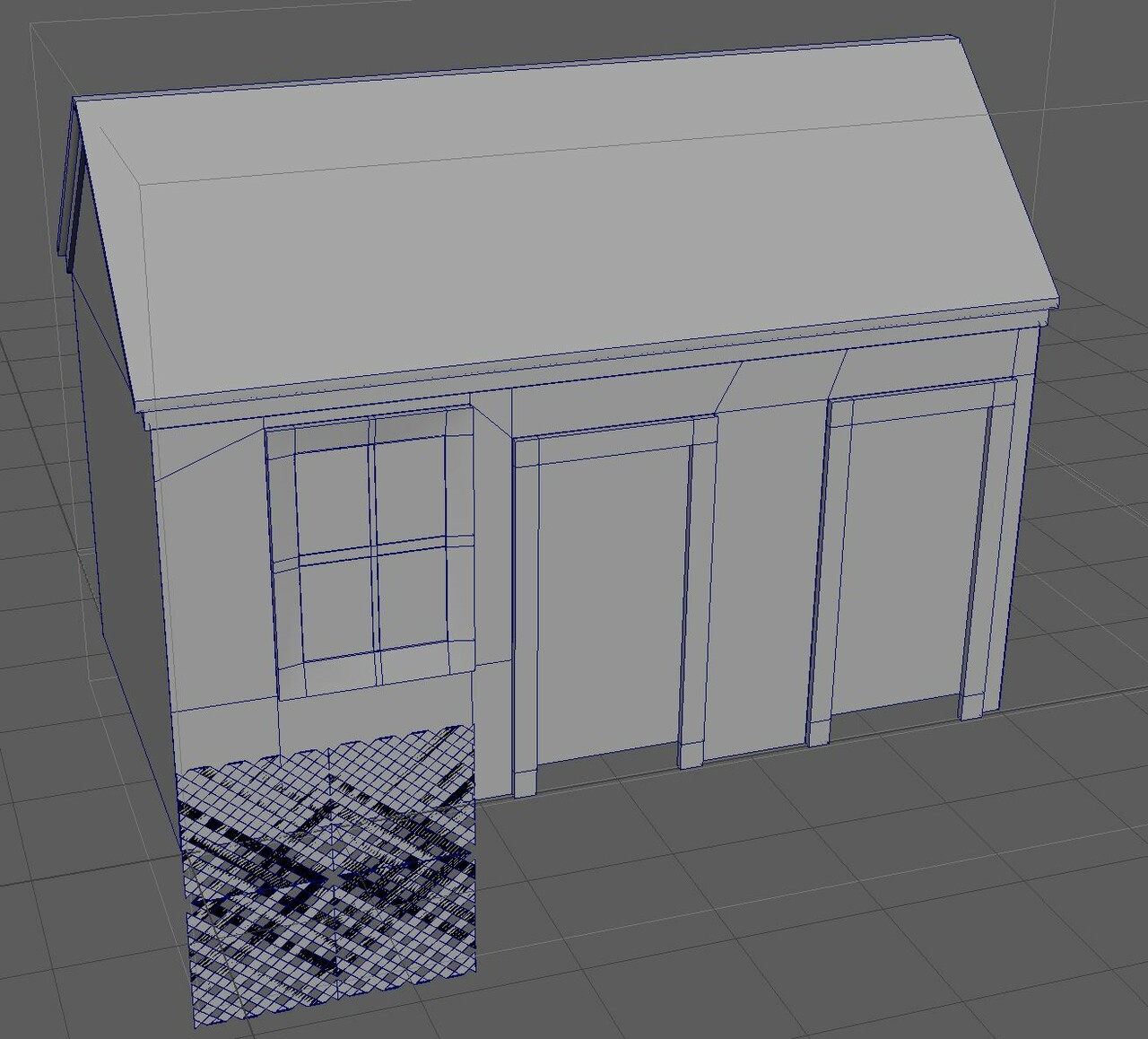 I decided that my forest scene I'd worked on last year was missing some elements.  I'm going to rework a great deal of the scene, but I felt that adding a structure would be a good element to add to my portfolio.  The aim is for it to be a real-time environment.  I found reference for the shack based on a local trend in structures, and began on the journey.  From previous projects I recalled that having a foundation is important for elevation changes in the environment, so I added enough space for that feature.
Shingle Substance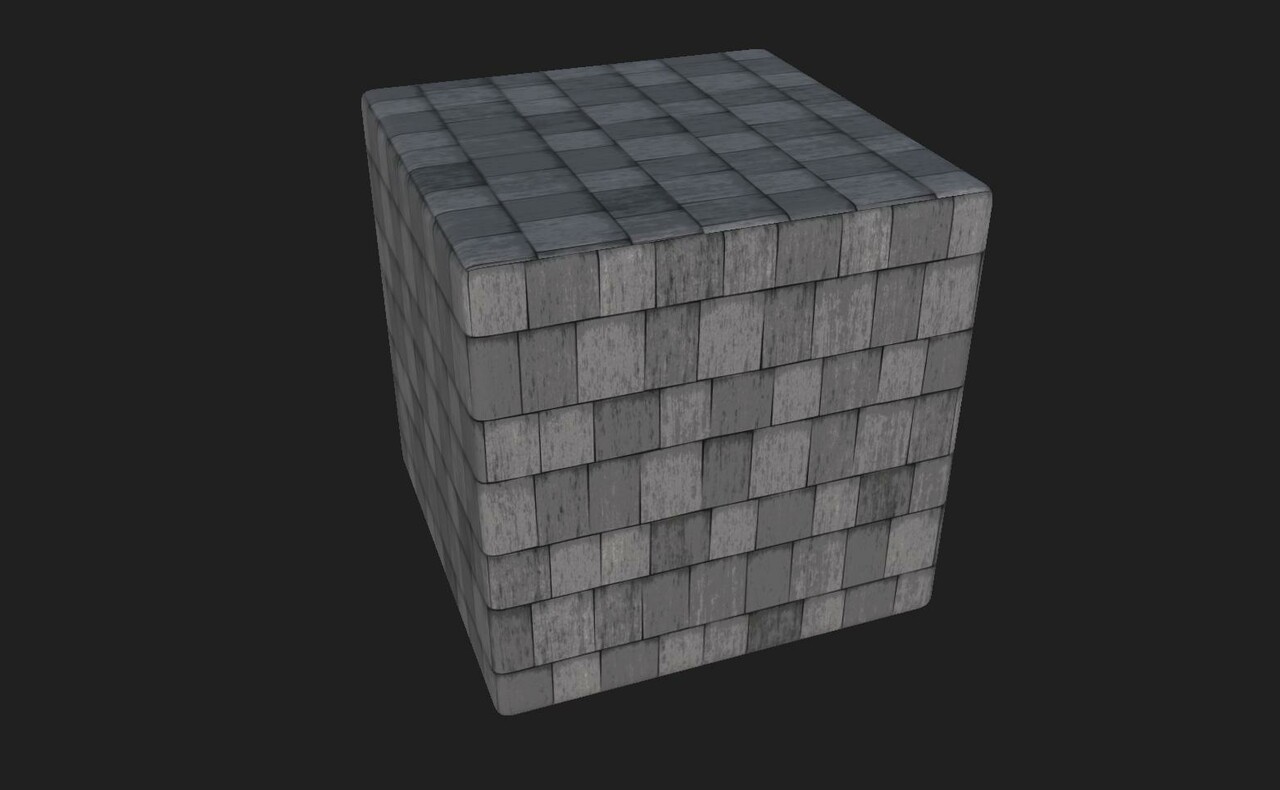 After blocking out the shack, I moved on to considering it's exterior.  Unlike many houses, the shack has wooden shingles lining it's sides.  The non-complicated route would be to slap on a substance and move on with life. The complicated route being to model out a handful of shingles and then place those meshes.  After consulting with a few other artists in the DiNusty Empire, I decided to do a combination of the two.  I came up with this stylized looking tile, but It wasn't quite what I was looking for.
Wooden Floor Substance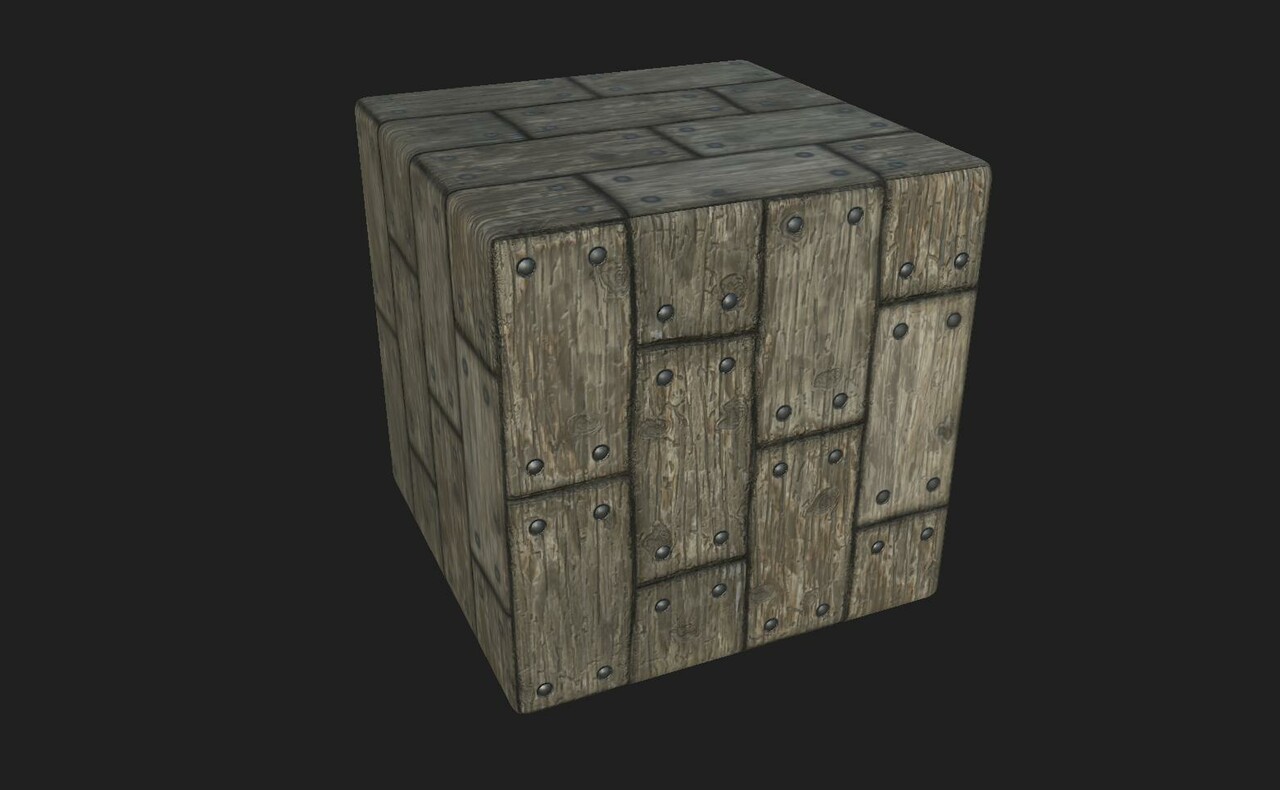 This substance is predominantly finished, but there are a few final tweaks before I call it done.  I plan on putting it in the shack.  Since I wasn't happy with my shingles texture, I actually used this floorboard substance as an opportunity to learn.  I found a tutorial by Allegorithmic that I followed and tweaked to get this.  I've used Substance Designer before, but I'm glad I went back to some tutorials to pick up tricks from other artists.
Broccoli Mesh & Substance
 
 

Finally, I'm also working on a stylized mobile project with a small group.  I'm currently working on low-poly Broccoli.  I wanted to take a stab at using Substance Designer to generate procedural stylized Broccoli "tops".  I will end up testing them out in engine soon, as well as hand painting the lower part of the Broccoli.  I made these before I got into the tutorials I watched for the planks, so this was relying on my previous knowledge.  We'll see how things go in implementation :).
I decided to start a new habit so I can look back on things on a monthly basis since I have time to make more things at the moment.  
Plans for June:
Finish Broccoli
Finish Shingle & Plank Substances
Begin/Finish shack structure walls/roof/foundation/lattice
Resources of this month:
CGMA Weapons Course: https://www.cgmasteracademy.com/courses/41-weapons-and-props-for-games 
Allegorithmic Tutorials on Substance Designer Planks: https://www.youtube.com/watch?v=vLz8ZyduQi0&list=PLB0wXHrWAmCzTXeyYT5Vy3ds711ZRHRYh